DICYANODAMIDE RESIN TANNIN
WCT RSJ 双聚氰胺鞣剂
发布时间:2019-04-15 14:46 浏览次数:194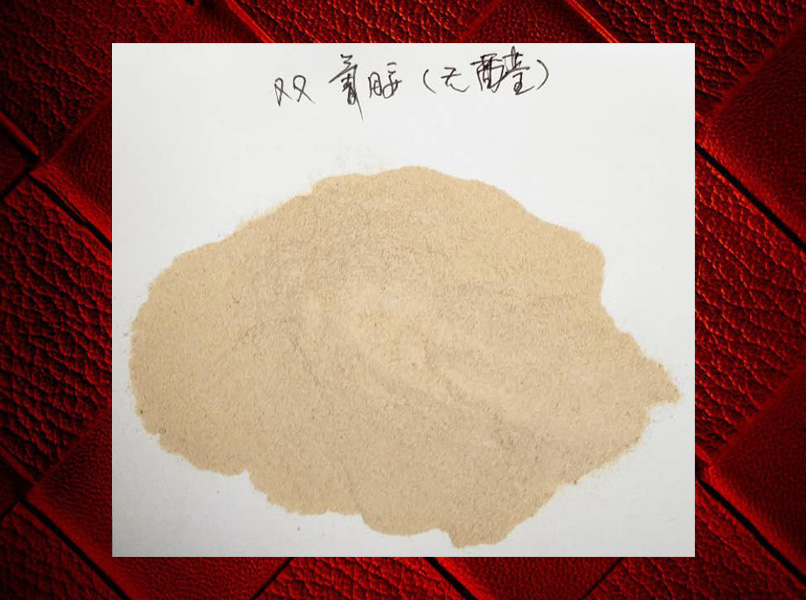 Dicyandiamide resin does not contain formaldehyde
Main ingredients: dicyandiamide amino condensation compound and other filler compounds
Main application: used for retanning of leather.
Main indicators:
Appearance: beige powder
PH value: 8.0-10.0 (10% solution)
Active substance: about 96%
It is easy to permeate, has selective filling, has good light resistance, has good fullness, and can improve the tear strength, can improve the performance of grinding leather.
Application: suitable for wet blue leather with loose surface, especially for soft napa leather with soft, firm and plump grain surface.
This product is usually used after neutralization, depending on the quality of wet blue leather and the type of leather produced, the general amount of 4-8%.
Storage and transportation conditions:
: this product should be stored in a cool and ventilated storeroom, and prevent sun and fire.It can be stored at room temperature for one year, and should be used as soon as possible after opening the package.