MELAMINE RESIN TANNINGS
WCT RSJM 三聚氰胺鞣剂
发布时间:2019-04-15 14:44 浏览次数:212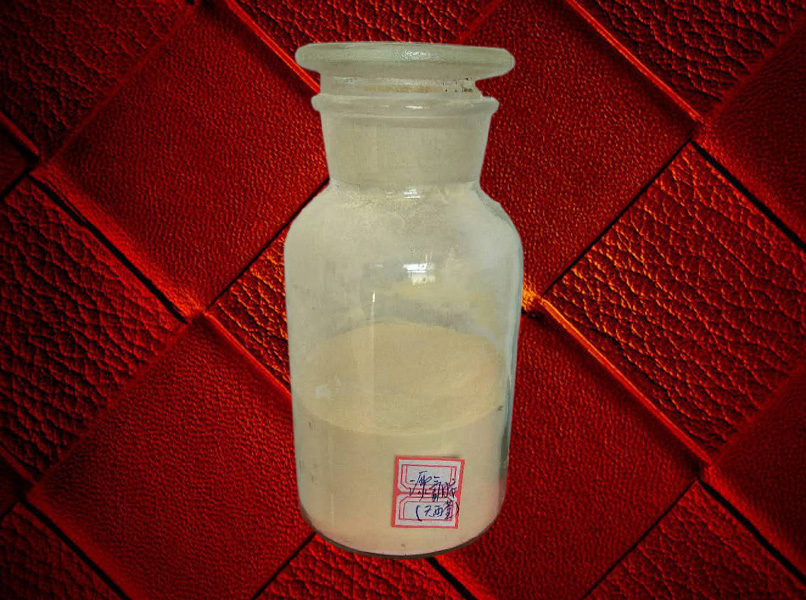 WCT RSJM Melamine resin tannins
【Chem.constitution】
Condensation products of melamine
【Application】
WCT RM is retanning agents with a pronounced filling action, particularly on the loosely structured areas of the skin. It allows the leather to be uniform.
【Characteristics features】
Colour-consistency: pale beige powder
Solid content (%): approx.96%
pH :in 10% aqueous solution approx.7.5
Solubility :easy integration into the water, when mixed with water to form an opaque dispersion
【Properties】
►Leathers retanned with WCT RM are much fuller, especially in the loosely structured areas of the skin. Although the leather is fuller, it retains its fine grain pattern. It has a soft, pleasant handle and it remains soft, even after long periods in storage.
►WCT RM improves the levelness of dyed leather. It allows the leather to be dyed to clear, bright shades. Suede and nubuck respond particularly well to buffing when they are retanned with PROSPTAN RM, and they can be dyed to clean, brilliant shades.
►WCT RM is compatible with all conventional anionic retanning agents.
►This product has high lightfastness and high heat resistance, which makes it an excellent choice for retanning white leathers.
【Application】
WCT RM is usually employed in combination with syntans and vegetable tanning agents when it is used to improve the fullness of the leather. The powder can be added undissolved. WCT RM needs to be applied at a rate of between 2% and 4 %, expressed as a proportion of the shaved weight.
【Storage conditions】
Storage in cool and ventilated warehouse, anti-exposure.
Non-hazardous chemicals.