REPLACEMENT TANNIN
WCT R DS 置换单宁
发布时间:2019-04-15 14:41 浏览次数:209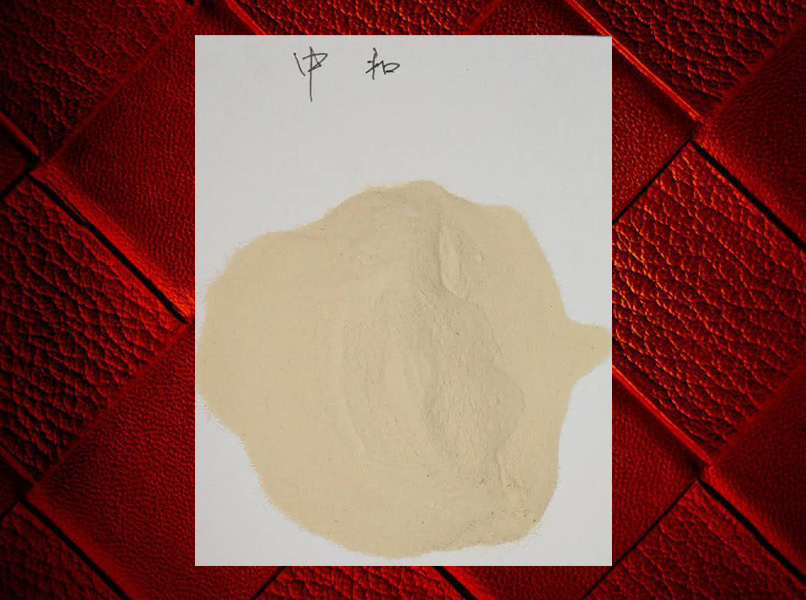 Replacement tannin
WCT RZH DS for tannin replacement
Technical indicators
Type: phenolic substituted tannins
Appearance: light yellow or light gray powder
PH value (10%) : 4.5--6.5
Water soluble: completely soluble in water
Charge: anion
The performance characteristics of
It is a synthetic tanning agent for retanning of soft leather with a high degree of retanning filling effect on soft leather and mainly stored in the sensitive zone between grain and reticular layers to give the leather a soft and full body.
It has good oil dispersing effect, at the same time, it enhances its retanning and filling performance, reduces the surface, makes the leather more resistant to rubbing, the body bone is full and soft, the grain surface is smooth and fine.
It has good light resistance and dyeing effect, and can further improve the fullness, softness and rub resistance of leather, so it is especially suitable for the production of light or white leather, napa garment leather, furniture leather and automobile sofa.It can also be used with other synthetic tanning agents.
Range of application
Can be widely used in various types of light leather.
Application reference
Recommended dosage: upper leather, furniture leather: 2-3%;Garment leather: 3-4%.
Packaging storage and transportation
Packed in 20Kg kraft paper bag, this product is non-dangerous and can be shipped as general cargo.
The period of validity
Store in a cool, dry place for one year.