ACIDIC PHENOLIC RETNNING AGENT
WCT R E-33
发布时间:2019-04-15 14:47 浏览次数:162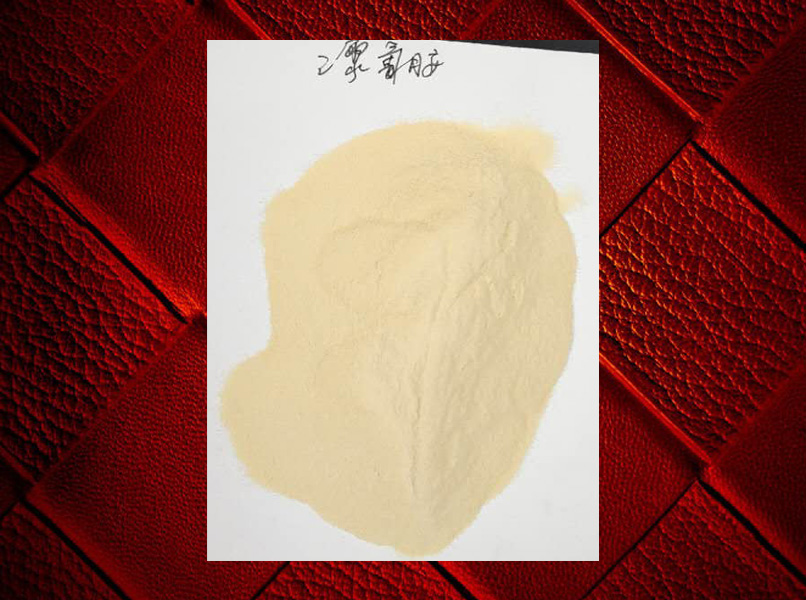 Acidic phenolic retanning agent
【Chem.constitution】
A acidic synthetic phenolic bleaching tannin
【Application】
It has advantage of fullness and softness as retanning agents for chrome leather
【Characteristics features】
Colour-consistency :slightly sticky orange transparent liquid
Solid content (%): 40±2 pH in 10% aqueous solution3.5-4.5
Charge :anionic
Solution: miscible in water in all proportions
【Properties】
►WCT R E-33 can give leather sponge, softness, fineness of grain. It has excellent filling action and good light fastness.
►WCT R E-33 can be used in sheepskin, pigskin and split skin.
►WCT R E-33 has good bleaching action.
【Application】
WCT R E-33 used in chrome tanned leather or light leather, especially requiring the good softness and light fastness, the amount is 5-10% on shaved weight.
The higher body skin surface acidity, the stronger bleaching effect.
It has excellent penetration, filling effect and it can give leather smooth grain when using WCT R E-33 in high pH.
Using 2-5% WCT R E-33 after anionic fatliquor, it can make fatliquor penetrate better and disperse better.
【Storage conditions】
Antifreeze