DISPERSING EFFECT PHENOLIC RESIN REPLACEMENT TANNIN
WCT RMF
发布时间:2019-04-15 14:35 浏览次数:179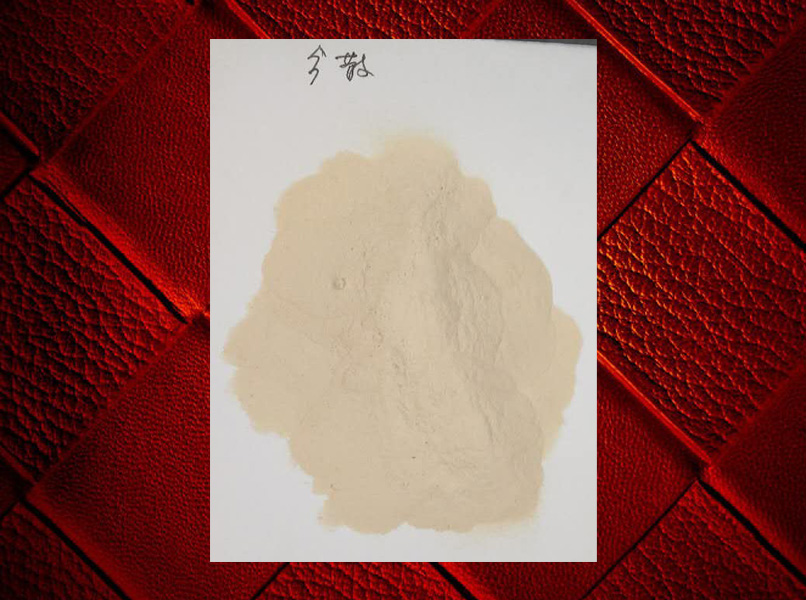 WCT RFS Dispersion effect phenolic resin replacement tannin
Technical indicators
Type: polycondensation of naphthalene sulfonates
Appearance: light yellow or light brown powder
PH value (10%) : 7.0 ±1.0
Water soluble: completely soluble in water
Charge: anion
The performance characteristics of
This product is a low astringency disperse tanning agent, it can be dissolved in cold water or hot water, it can help chrome tanning agent, synthetic tannin, resin tannin, dye and so on to have good dispersion and help penetration.It can effectively prevent the retanning materials with strong convergence from depositing more on the grain surface, eliminate the risk of cracked surface and colored flower, and make the finished products plump, fine grain surface and uniform color.
Because of its chemical properties it penetrates the skin quickly and makes the final tanning agent act quickly and completely promoting the penetration and homogenization of the dye.Brightens color and inhibits mildew.
It also has excellent electrolyte resistance and chemical stability.
It has a buffering and micro-neutralizing effect, which makes the leather very soft and keeps the grain layer compact.
When mixed with vegetable tannin extract, the vegetable tannin extract and resin tanning agent can penetrate more deeply and evenly due to good dispersing effect, and the loss of tanning agent in vegetable tanning solution can be reduced.
Range of application
Can be widely used in various types of light leather.
Application reference
Recommended dosage: upper leather, garment leather: 1-2%;Furniture leather: 2-3%
Packaging storage and transportation
Packed in 20Kg kraft paper bag, non-dangerous goods: can be shipped as general cargo.
The period of validity
Store in a cool, dry place for one year